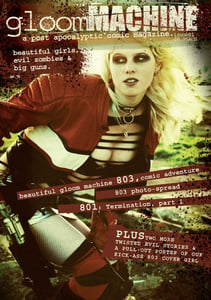 $

8.95 - On Sale
Beautiful Girls, Big Guns, and Evil Zombies.
A horror and gore comic magazine with the toughest and sexiest heros that have ever walked the planet.
In the format of the classic 2000AD, magazine size, full colour. Gloom Machine is part comic part magazine with 4 different Gloom Machine stories and a sexy real life photo spread in each issue.